Environment Awareness Day celebration at TATA MOTORS
---
Date: - 4 July 2014

Venue: - TATA MOTOR One Forbes office, Fort

We had Environment Awareness Day celebration at TATA MOTORS

Forbes office on 4'th July 2014. 10 students, 2 teachers and a school coordinator attended this programme. Students were applauded appreciated and welcomed by the TM employees. Students read out the slogan loudly in the work floor and later did the skit on environment twice to two batches of employees. All the students introduced themselves in English, which was an excellent display of confidence and potential. It was wonderful day what kids had learnt.

---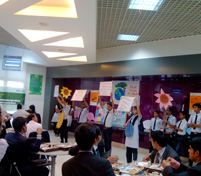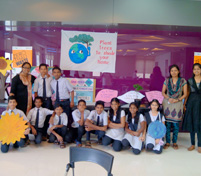 ---